If you ever find yourself wishing you could get paid to watch videos online, we've got some very good news – you can. Here's how…
Making money from watching videos is a LOT easier than you might think. And, considering you'll likely be spending plenty of time watching films, clips and ads online anyway, it's such an easy way to earn some extra cash in your spare time.
It's an ideal way to make money alongside similar ventures like running a YouTube account. Plus, all of the video-related work experience could hugely boost your CV and help you get a job related to film, TV or digital media.
There are loads of ways to watch videos for money, and we'll go through the best options here.
How to get paid to watch videos
Here are the best ways to watch videos and earn money:
1. Watch videos for cash on Swagbucks

If you haven't already, we really recommend signing up to Swagbucks to start earning rewards for watching videos, surfing the web and completing surveys.The types of videos you'll be shown on Swagbucks will vary, but you can expect plenty of short clips like ads, news content and viral videos.By watching videos on the site, you might not earn huge amounts of money or 'Swagbuck points' (a.k.a. SB), but as it's such easy money, we definitely think it's worth trying.Plus, when you use Swagbucks alongside the other suggestions in this list, your earnings will quickly add up.
2. Write subtitles for films as a freelancer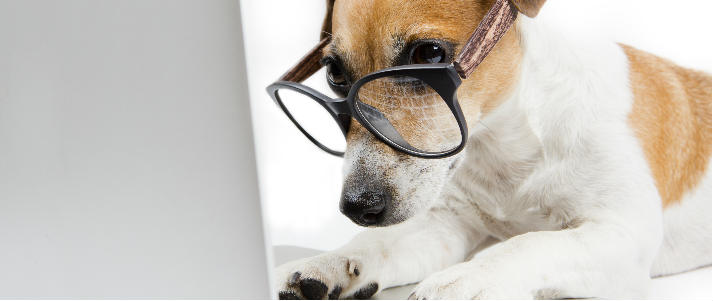 Particularly if you're looking to build up your CV with film-related experience, it's definitely worth thinking about writing subtitles for videos online on a freelance basis.Often, video-content creators will look for freelancers who can write up subtitles for their films, perhaps to make them more accessible for people with hearing loss, or to upload transcripts when posting YouTube videos. As subtitles and transcripts can be quite time-consuming to write, video makers may well look for freelancers to do this for them – which is where you come in.On sites like Fiverr, you can find freelancers offering to write video subtitles for a fee. Have a look at what other freelancers are charging for an idea of prices, and be sure to post rates that you think are fair but competitive.As a guideline, though, we've seen freelancers on Fiverr often starting their rates at £4.16 to write subtitles.
3. Make money watching videos on InboxPounds
InboxPounds works in a similar way to Swagbucks, letting you earn cash for super simple things like watching videos and taking surveys.Again, you might not make big money on here, but the more tasks you do alongside watching videos, the more money you can make. Even reading InboxPounds' deals emails or searching the internet on their search page can earn you cash.
4. Become a film and TV reviewer

If you're hoping to make a living from watching videos, becoming a film or TV reviewer is probably the best, most established way of doing so.It's by no means easy to reach the point of writing about videos as a full-time job, but with hard work, dedication and a strong grasp of the written word, you can do it.Film and TV criticism are very competitive lines of work, so particularly if you're thinking about writing on a freelance basis, you'll need to start off by charging lower rates to reflect your level of experience.But remember, you deserve to be paid for your work, so don't accept payments lower than you think is fair, just because you're starting out.To prepare for a full-time job as a film or TV critic, it's worth looking into internships to boost your CV. Unfortunately, not all journalism internships pay well (or at all, in some cases), but check out PressPad for help with accommodation during internship placements.And, if you do find yourself on an unpaid internship, our guide to supporting yourself financially during the placement can help.Once you start to build up your portfolio of reviews and make a name for yourself, you can gradually increase your rates and take on bigger commissions.Pitching article ideas about films and TV shows to editorsTo start getting commissioned for film or TV reviews as a freelancer, it's worth setting up a blog to showcase your writing style and talent.Then, look for commissioning editors of relevant publications, reach out to them directly (addressing them by their name in emails) and pitch them your idea. At the end of your pitch, link to your blog or portfolio website so they can see what you can do.Be confident with your article ideas, keep pitches concise and don't be disheartened by rejections. Keep going, and you might just become the next Mark Kermode.
5. Watch ads, movie trailers and more for money on iRazoo
iRazoo is another rewards site that lets you earn points for doing loads of very easy things like watching interesting videos, playing games and answering survey questions.The videos include short films, cooking tutorials, movie trailers, app adverts and more. All you need to do is watch them, and you can earn iRazoo Points.Then, once you've earned over 3,000 points, you can claim your first reward – rewards on the site include a selection of vouchers, as well as cash paid through PayPal.
6. Watch adverts for PayPal money on SuccessBux
SuccessBux is a Paid-To-Click site that allows you to earn cash from watching adverts – something that requires so little work it's almost free money. You can request the money you've earned through the site pretty quickly after you start completing the tasks – there's a minimum payout of just $1 (around 80p) for Standard and Premium members, and you can receive this money through PayPal.As with the other recommended sites on this list that pay you to watch videos, the more you branch out on SuccessBux, the more you earn. So, as well as watching videos, it's also worth trying out the other money-making tasks on there, like answering surveys and referring friends.